The Institute For Work & The Economy Presents
The Many Futures of Work: Possibilities & Perils
A Collaborative Conference working towards real solutions to the changing nature of work.
October 5-6
Northwestern Memorial Medical Center
Chicago, IL
October 5-6, 2017
Northwestern Memorial Medical Center
Chicago, IL
The Many Futures of Work: Possibilities and Perils is an exploration of the loss of middle income jobs, what this means for low income workers, and the changing nature of how we work.
It's not your typical conference where guests sit quietly and watch an endless line of speakers and mind-numbing panels. Instead, it's a series of working sessions informed by subject matter experts designed to crowdsource our collective knowledge and create real solutions that grow the middle, promote innovation, and tear-down barriers to economic security.
This conference is about taking action and taking control. It is about approachable policies, practices, and strategies. Our aim is to brighten many pathways to the future by providing a venue for enlightened thinking by businesses, unions, governments, foundations, workforce and education institutions, and grassroots and community organizations. The ideas from this conference will inform conversations and decisions at all levels and places.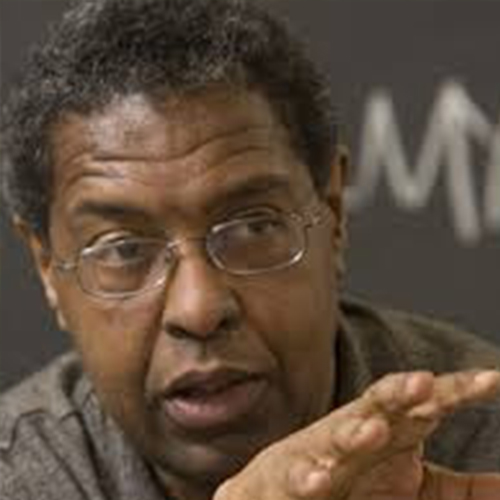 William "Sandy" Darity JR
Topics Of Discussion
Every conference guest will be part of a facilitated working group of their peers from diverse backgrounds. The groups will also be supported by subject matter experts who will help set the stage and serve as an ongoing resource. By lunch on Friday, October 6, each group will offer a set of policy and practice recommendations directed to any and all levels of government, businesses, unions, civic institutions, grassroots and community groups, foundations, education and training systems and other stakeholders.
1. Restoring The Middle
Businesses grow and prosper by retaining and reinvesting in the productive capabilities of workers who can transform ideas into innovative goods and services. These workers act collectively and learn cumulatively; they effectively form the middle tiers of innovative business. This conversation will address the roles for business enterprises, civil society organizations, government agencies, and labor unions in restoring the middle.
2. The Innovative Enterprise
The label "innovative" is applied indiscriminately to a range of organizations, often as a way of connoting "freshness" or "advancement." The focus of this session is to clarify what is meant by the term, "innovative enterprise," and how such enterprises are essential to the retention and growth of middle class jobs. It will also examine how public and business policies and practices determine the uses of new technologies and the consequences for workers and society.
3. Structural Racism
Structural racism jeopardizes the security of middle and low-income African Americans, Native Americans and other racial and ethnic groups that are stigmatized by the majority population. Ongoing changes in the fabric of work appear to be exacerbating the race gap, irrespective of claims to the contrary. The conversation will address possible new policies and strategies for changing these structures, for enhancing the job security of marginalized racial and ethnic groups, and for supporting broad-based upward mobility.
4. Barriers tied to age, gender, disability, prior engagement with the justice system, and immigratioN
Barriers to middle-income jobs are often constructed on the basis of age, gender, disability, prior engagement with the justice system, and place of origin. Although various barriers manifest themselves in different ways, it is possible that they lend themselves to systemic solutions. This conversation will explore policies and strategies for resolving these challenges in the face of ongoing changes in the structure of work.
5. The On-Demand Economy And The Commodification Of Work and Skills
Work that ties an individual to an employer for an unspecified period of time is generally regarded as standard employment. But, not all work is standard – and never has been so. This working session will examine how on-demand work models may be diminishing the value of standard employment and are reinforcing the trend in the commodification of work and skills.
6. Economic Justice and the moral imperatives of work and family
The issue of economic justice is a global concern. What is the meaning of "inclusiveness" as it is applied to the concepts of economic justice and growth, sustainability, and equality? Do questions of economic justice and morality have standing in public policies and private behavior that pertain to jobs and employment? Assuming yes, what principles should guide policies and practices and how are they manifested through action?